A boy
gave a girl 15 roses. One was fake. He told the girl I will love u untill the last rose dies. She said but one is fake. He said"that is because I will love you forever. "If you put this on your page in 5 minutes someone you like will call you.

HEY, HEY, HEY, PEOPLES!!!!!!!!!!!!!!!!!!!!!!!! ITS ME GACs_Princess!!!! IM AN 12 YEAR OLD GIRL WHO LOVES NICKELBACK, HUNTER HAYES, EMINEM, AND MANY MORE ARTIST i LOVE ELVIS PRESLEY!!!! i think he`s gorges,i admit im a tomboy but i can act girly
i took a quiz to find out which disney princess im most like and it said im Jasmine from the movie Aladdin
i told you i can be girly ev
en tho
A MYSTERIOUS NOTE!!
1) Look at all the numbers.
2) Now Highlight all the numbers.
3) Press on F3.
4) Press the number 6 or 9 and look at what unravels before you.
9966669999666669999666699666666996699999996699666996699 9966999999996999999996666996699666699666996699666996699 9966699999999999999966666699996666699666996699666996699 9966666999999999999666666669966666699666996699666996699 9966666669999999966666666669966666699666996699666996699 9966666666699996666666666669966666699666996699666996666 9966666666669966666666666669966666699999996699999996699
YOU WILL BE KISSED ON THE NEAREST FRIDAY BY THE LOVER OF UR LIFE.NOW YOU'VE STARTED READING THIS.DON'T STOP.THIS IS FREAKY.
1)say your name 10 times.
2)say your moms name 5 times.
3)say your crush's name 3 times.
4)PASTE THIS TO FOUR OTHER QUIZZES.IF YOU DO THIS... YOUR CRUSH WILL KISS YOU ON THE NEAREST..........................FRIDAY.BUT,
IF YOU READ THIS AND DOn't PASTE IT YOU WILL HAVE BAD
LUCK THEN YOU WILL HAVE VERY BAD LUCK.SEND THIS TO FIVE,
QUIZZES IN 143 MINUTES.WHEN YOU'RE DONE PRESS F6.
AND YOUR CRUSH'S NAME WILL APPEAR IN BIG LETTERS ON
THE SCREEN.THIS IS SO FREAKY BECAUSE IT ACTUALLY works!
im a tombo
y
FOR MY BEST FRIEND (SISTER)
lonleygirl
BE THE 250TH PERSON TO LIKE MY
PAGE AND I`LL GIVE YOU ANY OF MY
BUNNIES XEPT !!!!TELL ME IF YOU
WERE THE PERSON TO LIKE MY PAGE
FOR THE 250TH TIME SO I KNO TO GIVE
IT TO YOU!!!! to many people told me
they were the ones who liked my page
txt me imediatly once u like my page
Aint that the truth ( NO HARD FEELINGS
SONGEBOB!!!!)g
only if i
could have saw that or be a cat in it i
would be the black cat and i would
awsome(OMG I`M CAT RASIST!!!!) e
.
THANK YOU FOR VERYTHING BRENNA!!!!i have hazel eyes and its true!!!!lolmy eyes are hazle their close enough to green
i made this>
acording to a quiz i took im Rarity and Fluttershy (the part about being scared is a lie u can ask any of my friends im not scared of anything)
IF JUSTIN BIEBER WAS GOING TO STAND AT THE TOP OF A BUILDING AND JUMP OFF OF IT 2% OF YOU WOULD BE CRYING AND THE OTHER 99% WOULD BE SITTING DOWN EATING POPCORN SAYING "JUMP!!!!" copy this and put it on your page if you agree
HOPE U ALL R HAVEING FUN ON BUNNYRACE.COM
THESE R THE WEBSITES I LIKE:
BUNNYRACE.COM
+
SMALLWORLDS.COM
these are my buds:
heyhorse9
1234makala45
<3bunnyz10000
LOCOCOCO
hiphop
shaywebb123
lilabell16
surflol1
babybear
bellaboo
Lop Eared Star
greyeyes
JazzyLover
sonic he hedge
noah the wolf1
Lily1234
grrr@
natilie101
lonley girl
robbylover#1
buds that i no in real life:
grrr@
lonley girl
robbylover#1
a little more about me:
name: alyssa
age: 12
fav band (s): Nickelback,theroy of a dead man,one direction,pistol annies,little big town, the band perry
fav simger(s): Hunter Hayes,taylor swift,justin bieber,miranda lambert,blake shelton,luke bryan, reba mcentire, carrie underwood
nickname: lyss,monkey, aa, Sugar Cookie, Cookie, Hot Coco, Captain Pringltins, Cupcake, Baby Girl
status: single pringle
name of crush( s): Brady
celebrity crushes: Cameron Boyce, Chad Kroeger, and Hunter Hayes
fav type of music: all, exept some jazz
fav songs: suave (kiss me), when we stand together, hell on heels,the real slim shady, lose yourself, sing for the moment,smack that,done, chinsaw,tornado, any taylor swift song,any carrie underwood song, HIghway Don`t Care
song that i am ubsessed with at the moment: another world by: one direction. savin me by nickelback
eye color:Hazel
hair color: brown
fav animal: ALL!! (but mostly monkey and owl)
fav dog breeds: husky,golden retriver, and german sheperds
dream: to b a frensic scientist
Fav dog breeds:german sheperds,huskeys, golden retrivers, and border collies
THIS PART OF MY PAGE IS FOR MY BIGGEST,
GOOFY, CRAZY, STUPID CRUSH
for anyone who doesnt know who this is,
he is Eminem and his name is Marshall
Bruce Mathers III, \/
THIS IS END OF THE PART OF MY
PAGE FOR MY CRUSH
EVRYONE PLEASE STOP BULLYING AND ANIMAL ABUSE ITS HAREFUL AND HURTFULL. MOST OF ALL ITS
MEAN!
HELP ME STOP BULLYING AND
ANIMAL ABUSE TODAY! TOGETHER
WE CAN MAKE THE WORLD BETTER
PLACE! PUT THIS ON YOUR PAGE IF
YOU WANT TO STOP ANIMAL ABUSE!
WHEN YOU CARRY, THE BIBLE THE DEVIL GETS A HEADACHE. WHEN YOU OPEN IT , HE COLLAPSES. WHEN HE SEES YOU READING IT HE FAINTS. WHEN YOU LEAVE IT, HE FLEES. AND JUST WHEN YOUR ABOUT TO RE-POST THIS HE WILL TRY TO DISCOURAGE YOU. I DEFEATED HIM! COPY AND RE-POST THIS IF YOUR IN GODS ARMY! <3
SOOO TRUE ( i know from a lot of experiences)
|...........| put this on
|...........| ur page if
|........0.| u`ve ever pushed
|...........| on a door
|...........|that said pull
THESE ARE MY THREE FAVORITE GUYS FROM ONE DIRECTION(IF YOUR A 1D FAN YOU`LL KNOW WHO THEY ARE OR IF YOU COME FROM MY SCHOOL)
a one direction saying in just about every one of their songss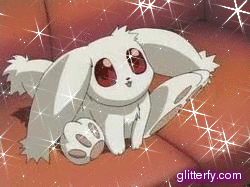 put this on ur page if u want 2 stop animal abuse
LOL thats kinda true
lol this is halarious
find the lower case l
LLLLLLLLLLLLLLLLLLLLLLLLLLlLLLLLLLLLLLLLLLLL
NOW THIS IS REALLY HARD FIND THE N
MMMMMMMMMMMMMMMMMMMMMMMMMNMMMMMMMMMMM
find the mistake
ABCDEFGHIJKLNMOPQRSTUVWXYZ
NOW MAKE A WISH AFTER THE COUNT DOWN
10 9 8 7 6 5 4 3 2 1 NOW MAKE A WISH
PUT THIS ON UR PAGE AND UR WISH WILL COME TURE!
U HAVE 19 MINUTES! OR WUT U WISH FOR WILL BE THE oppisit
to my favorite guy, my friends that i kno in real life kno who he is.
it says ~FLUTTERSHY`S ANGER because someb o d y simply must die>
GACs_Princess

572nd with 563 points

11 988 coins

291 active days

Registered august 28 2012

Last connection october 17 2013

Gardener
8

Alchemist
8

373
people like this profile.

4 clan wins

0 trophy points

Look at the sales
His/Her friends
(25)
His/Her bests bunnies
---
» See his/her lineages
His/Her bunnies (12)
---
His/Her Conservatory (0)
---

His/Her heaven
His/Her history
| | |
| --- | --- |
| No news from your friends for the moment… | |